Reflective coatings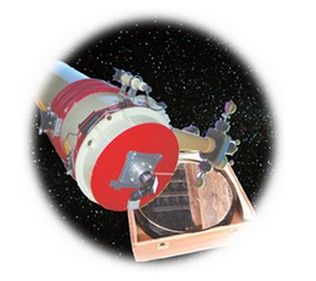 A mirror is an object that reflects light in a way that preserves much of its original quality subsequent to its contact with the mirror.
Mirrors are manufactured by applying a reflective coating to a suitable substrate.

Glass is the most common substrate due to its transparency, ease of fabrication, rigidity, hardness, and ability to take a smooth finish.

The reflective coating is typically applied to the back surface of the glass, so that the reflecting side of the coating is protected from corrosion and accidental damage by the glass on one side and the coating itself and optional paint for further protection on the other.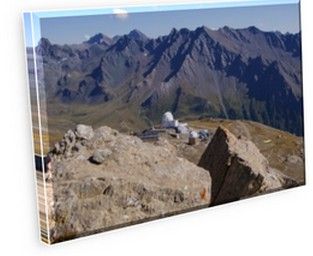 Mirrors are available in different shapes (spherical, parabolic, plane…) and numerous
reflection pourcentage.
Application fields :
– Optical instruments
– Mirror for microscope / telescope
– Primary and secondary mirror (astronomy)
– Photography
Astroqueyras Observatory from the "Pic de Chateau-Renard 2990 m. France".